Catering in Berry, Kangaroo Valley,and the Shoalhaven, Dinner parties at your Holiday home, Boutique Weddings at your function centre of choice  https://berry.org.au/celebrate/a-class-catering-by-martin-steve/
Catering Fine Dining Dinner Parties in Kangaroo Valley, A Class Catering has it covered,we have catered at many holiday, function centres and private houses in Kangaroo valley and berry areas, if staying in one of our amazing properties situated around our area, 'why not hire your own Personal Chef and Waiter and Cater for you Why pay for a taxi, or pack up the family and kids on a cold winters night, when you can stay home in front of the warm fire and hire Steve(Chef) and Martin to come and turn your home into a restaurant, with a great choices on our Fine Dining Menus, https://aclasscatering.com.au/fine-dining-dinner-parties/ you will not be disappointed, Steve ( Chef) Martin (waiter) will make your special lunch or dinner, or celebratory event a memory for ever why not order one of our Flambe Dishes cooked at the table, Strawberry crepes, for dessert, just relax and us do it all for you We supply everything and leave the kitchen spotless, Steve is an internationally experienced Personal Chef with experience at prestigious restaurants such as Towers restaurant in Penrith. Steve has developed incredible food experiences as Executive Chef at the Old Bailey in London and delighted travelers at The Snow Goose in Adaminaby as Manager and Head Chef. Steve has turned his considerable talent and passion for food to providing amazing dishes for you and your guests. If you are hosting a wedding or creating the ultimate dinner party, Steve can provide menus from beautiful fine dining to a gourmet seafood BBQ to perfect cocktails and finger food.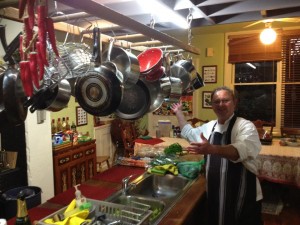 Martin's passion for excellent service shines through in every guest he seats. He can make every dinner guest feel special and can deliver stunning silver service. His experience includes time as the Head Waiter  aboard the QE2 Columbia Restaurant and other cruise ships including P&O's Oriana. Martin has perfected the ability to accommodate and exceed the expectations of diners. Martin worked for many years as  maitre d' of Barnaby's Restaurant in Sydney.  2 years as Function Manager of Green Mount Beach Resort has developed his ability to create unique and special events. Martin excels at providing a perfect presentation of your meal and dining entertainment.  Martin is also a certified trainer of Hospitality at TAFE NSW.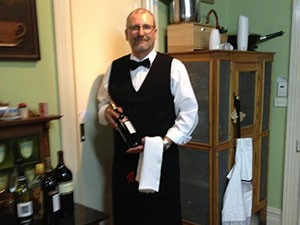 When it comes to weddings https://aclasscatering.com.au/weddings/
Your wedding; your day; your way. Steve and Martin have provided amazing service at hundreds of weddings and can help you create the perfect day. We completely customise our menus to your locations your needs.
We can assist with all facets of the wedding preparation and specialise in boutique wedding receptions whether they be at home, at the beach, in the bush or at a location that is close to your heart. We will help you host the perfect reception anywhere from Vincentia to Manly or up on the Southern Highlands at Hilltop.  Our menus can be organised and priced to suit individual events please see some of our menus at www.aclasscatering.com.au