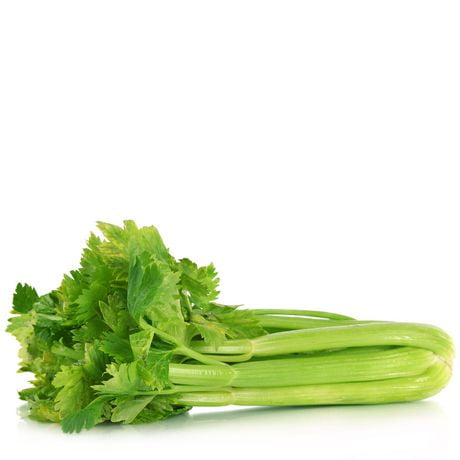 CELERY
Today I'd like to share a few fun facts, health tips & a recipe using Celery.
Celery ?? Mmm well we all know that we use it for cooking in meals such as stews, salads,as a juice,casseroles,soups,as a snack, vegetarian & vegan meals,Asian & European cuisines,but did you know that the first uses of celery date back to 4000 BC & was called 'Smillage'(wild celery)from archaeological discoveries in the Mediterranean area & was heavily used by the ancient Greeks & ancient Roman's. Celery was also present in China as early as the 5th century & traces of celery seeds were found from the ancient Egyptians & was used in cooking & for medicinal purposes.
Celery is loaded with essential minerals & vitamins such as folate, potassium, vitamins B6, C&K, the health benefits of celery have been used in cooking & folk medicines for centuries.
Here are some health benefits of celery
1 lowers inflammation
2 reduced high cholesterol
3 treats high blood pressure
4 prevents liver disease
5 aids in weight loss
6 fights infections
7 reduce bloating & improve's digestion
8 cures urinary infections
9 keeps cancer at bay
10 prevents ulcers
It's no wonder our parents said you must eat your greens ?
Also, celery is 2 vegetables & a spice all in one.
So now to the recipe, a flavorsome Gorgonzola filled Chicken breast with crunchy Apple & Celery salad which serves 4 persons
Ingredients
80g gorgonzola cheese crumbled
1/2cup pecan pieces
4 x 200g chicken breast fillet
1 tablespoon olive oil
1 baby cos lettuce washed & trimmed
2 pink lady apple cored halved & cut into thin wedges
2 celery stalks thinly sliced
1/4 cup whole egg mayonnaise
2 teaspoons lemon juice
Method
1 using the back of a spoon combine cheese & half the pecans in a bowl
2 using a small sharp paring knife cut a small slit on the side of each breast forming a pocket, divide cheese mixture into the pockets of each breast & secure with a toothpick & season with salt & pepper
3 heat oil in a large frying pan over medium heat, add chicken breasts & cook for 6 minutes each side or until chicken is cooked through, transfer to a plate & cover with alfoil & rest for 5-10 minutes.
4 while the chicken is resting make the salad by combining the lettuce, apple, celery & pecans in a bowl, then in a separate bowl mix the mayonnaise & lemon juice(season) & drizzle over the salad & gently toss to combine & place on a plate for serving
5 remove & discard the toothpicks & slice the chicken thickly then splay the chicken breast onto the salad & serve.
So there you have it 'CELERY' a vegetable that is packed full of healthy & nutritional values as well as an ingredient in many cuisines around the world.
If you would like to see any of Steves Menus please feel free to a take a look at our website 
So BON APPETIT
Chef Steve ?‍?