Party Catering Wollongong, Helpful information when organising a party at home We're all been there – your neighbours are holding a big bash in their backyard and the noise is driving you nuts. The music is blaring, people are laughing loud and you are getting so annoyed that you swear you can even hear the bottles being opened. It doesn't have to be this way – you can successfully host a wonderful big party at home without upsetting the neighbours and having reinforcements called in!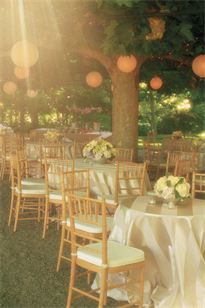 Especially if you are looking to save money but still want to celebrate a milestone event such as a 21st birthday, an important anniversary or a seasonal holiday like Christmas, entertaining at home
is an excellent option. It saves you on the cost of venue hire (which in some cases can run into thousands of dollars) as well as catering and drinks which you can purchase yourself rather than through the venue with their added costs. However, there are definitely pit-falls with entertaining at home such as security, noise for the neighbours and mess galore. Here are our best tips to get the best outcome for your party and avoid the issues:
Numbers
It's very important to know how many people are coming to your event. Facebook invitations are definitely not a good idea for teenage parties as we have all heard the horror stories of hundreds of uninvited guests coming along to the party. An old fashioned formal invitation by post is the best method and ask your guests to RSVP at least a week beforehand so you know how many guests to expect.
Security
Take security very seriously if you are hosting a large event in your home. Professional security guards can be an excellent use of your party budget if you have a large number of guests
attending, particularly for 18th and 21st birthday parties. You could have a security guard at the door checking invitations to ensure no unwanted guests attend, and to help with ensuring that guests are behaving appropriately throughout the night. You don't want to dampen the event, but a subtle use of a security guard can really assist. Ask them to help guests find their cars which can also assist with guests not drinking and driving.
Food
A Class Catering, have many Menus available , from Buffet to Cocktail Party, fine dining with your own personal Chef and waiter,
Drinks
Unless you have someone who will man the bar for the night, it is usually not a good idea to have an open bar with lots of options for drinks. Read our great ideas for and follow our guidelines for how much alcohol and mixers to have for your guests to get a good idea of how much you need. It's always a good idea to have one or two completely sober guests to supervise the alcohol intake and subtly ensure that guest's drinking doesn't get out of hand. As the host, you have to take responsibility for your guest's safety.
Catering
Hire A Class Catering, If the celebration is for more than 30 guests it is often much easier and cost effective to bring in the professionals. that will serve canapes and a buffet dinner and make sure you have enough food for all of your guests.
Equipment
Think about the space you're hosting the event in and whether you need to hire in more seating for your guests. Do you have enough tables, enough cutlery, glasses, plates, serving trays, napkins, table covers and coffee cups? Contact your local event hire company and get quotes for the number of people you are hosting. They will be able to give you advice for your space if you ask them to come and visit. Hiring the equipment will also save you time with packing up as the hire company will usually set up and pack down the equipment for you. A Class Catering have many Contacts in this area,
Safety First
Think about the safety of your guests when planning where to have your stereo equipment, run leads and cords, have lights and candles and other potentially dangerous equipment. Tape any cords down that run through pedestrian areas and take a few moments to think about safe walkways, safe seating areas and fire hazards. It's boring but necessary!
Chill Out Space
Creating a chill out space can really help with a fun party for everyone involved. It's a great idea for weddings, birthday parties and other big celebrations where lots of alcohol is served and there's lots of excitement going on. Create a safe calm down area where guests can head for coffee, a non-alcoholic drink, subtle lighting and food. Sometimes guests just need a space to get away to and calm down before heading back out for more fun.
Dealing with Neighbours
You definitely need to let your neighbours know as soon as possible about your plans so they are well informed. It's best to call them or visit them and tell them your plans – let them know what the party is for and why, how long it will go for and when it will wind up. Give them your contact information so they can call you on the night and let you know if there are any issues they want to talk about. Be considerate of your neighbours as they are likely to let you have more big bashes if you treat them with respect. The last thing you want to do is start a neighbourhood feud because of one party!
Know the Law
We've heard plenty of stories of parties being broken up by the police because the hosts don't know or understand the law. You need to know what the restrictions on noise are in your area so you know when to turn the music down, and where you can let guests park their cars without blocking off essential services or neighbours yards.
Hosting a party at home can be wonderful fun. Let us help you with www.aclasscatering.com.au